Companies join forces
Joint cause against Corona – Abensberg companies join forces and vaccinate against Covid.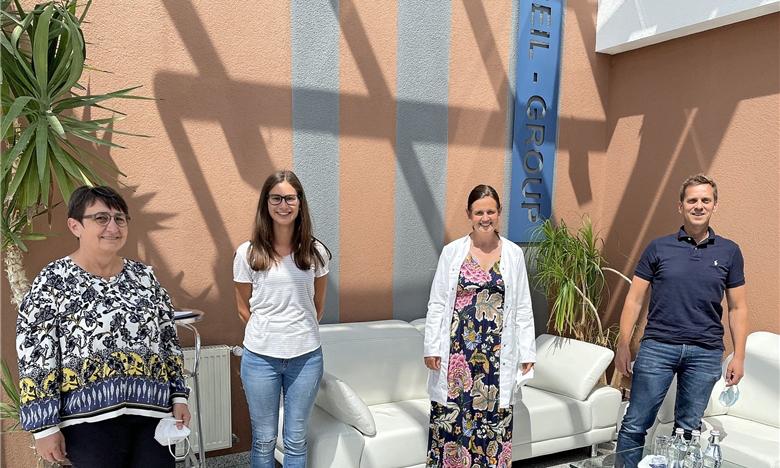 From left: Cornelia Kießling Firma Beil, Valentina Röhrl Firma Glatt, Fr. Dr. Bauer, Christoph Thielmann Firma Beil. Picture: Josef Konrad/Firma Beil
Since mid-June, company doctors have also been allowed to vaccinate against Corona. In the course of this, the companies BEIL-Registersysteme GmbH and Michael Glatt Maschinenbau GmbH thought about starting a joint vaccination campaign. All employees and their relatives were offered the opportunity to be vaccinated against Corona. The first vaccination already took place on 25 June on the premises of the Beil company, the next one will be held one week later. The second vaccinations will then take place at intervals of three weeks, according to a statement by Michael Glatt Maschinenbau. A big thank you goes to Dr. Bauer – the two companies are happy that she carried out the vaccinations on the employees.