6-axis robot for loading CTPs with unexposed printing plates directly from the pallet.
The RAL is a flexible and reliable pallet loader to load printing plates directly from pallets to an imagesetter. A wide range of formats can be taken into account. By storing the intermediate papers in a flat container the units can be operated for many hours without human intervention.
Advantages:
Several printing plate formats in direct access
Loading of several CTPs possible
Simple positioning of the printing plates
Flat depositing of the interleaving paper in a container
Flexible use of the available space
Low loss of value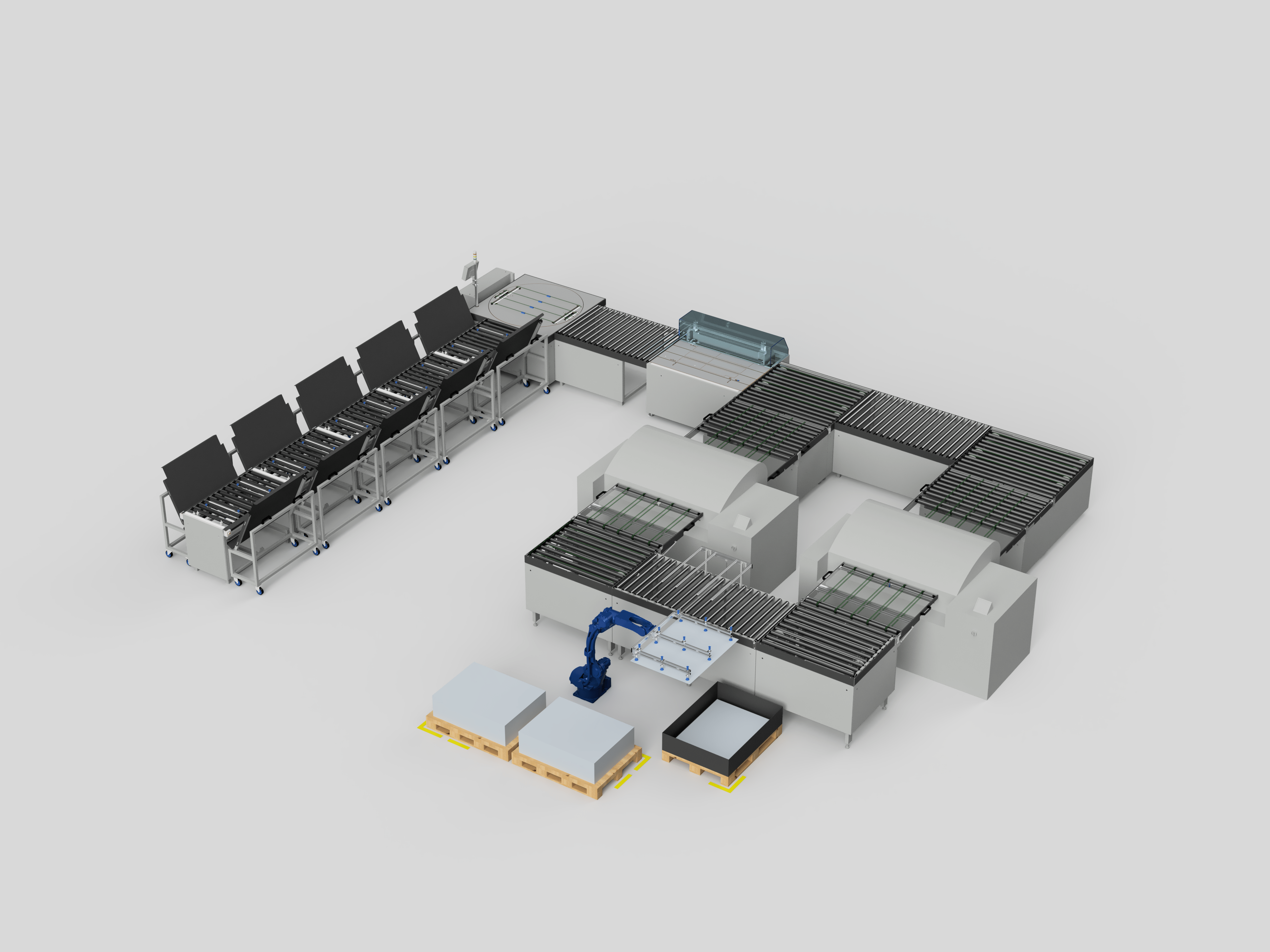 Plate carriage for up to 120 printing plates and optional RFID for unique identification
Printing plate stackers with shifted stacking on the carts
Siemens touch panel with signal lamp
Bending machine for up to 200 panels/hour
Customised conveyor technology
Bridge for feeding several imagesetters
Paper container for at least 1200 intermediate papers
Robotic arm with suction plate
Pallet storage spaces for different formats
Interested in this product from BEIL Systems or you have any questions?
We are glad to be here for you!