Printing plate processing lines with sorting
Inline printing plate processing systems for all printing plate formats. Customised solutions from a simple stand-alone unit to a fully integrated processing line with bending, sorting and interfaces to other systems.
Advantages:
Increased degree of automation in production
Relief of the operating personnel
Reduction of handling errors
Increased overall productivity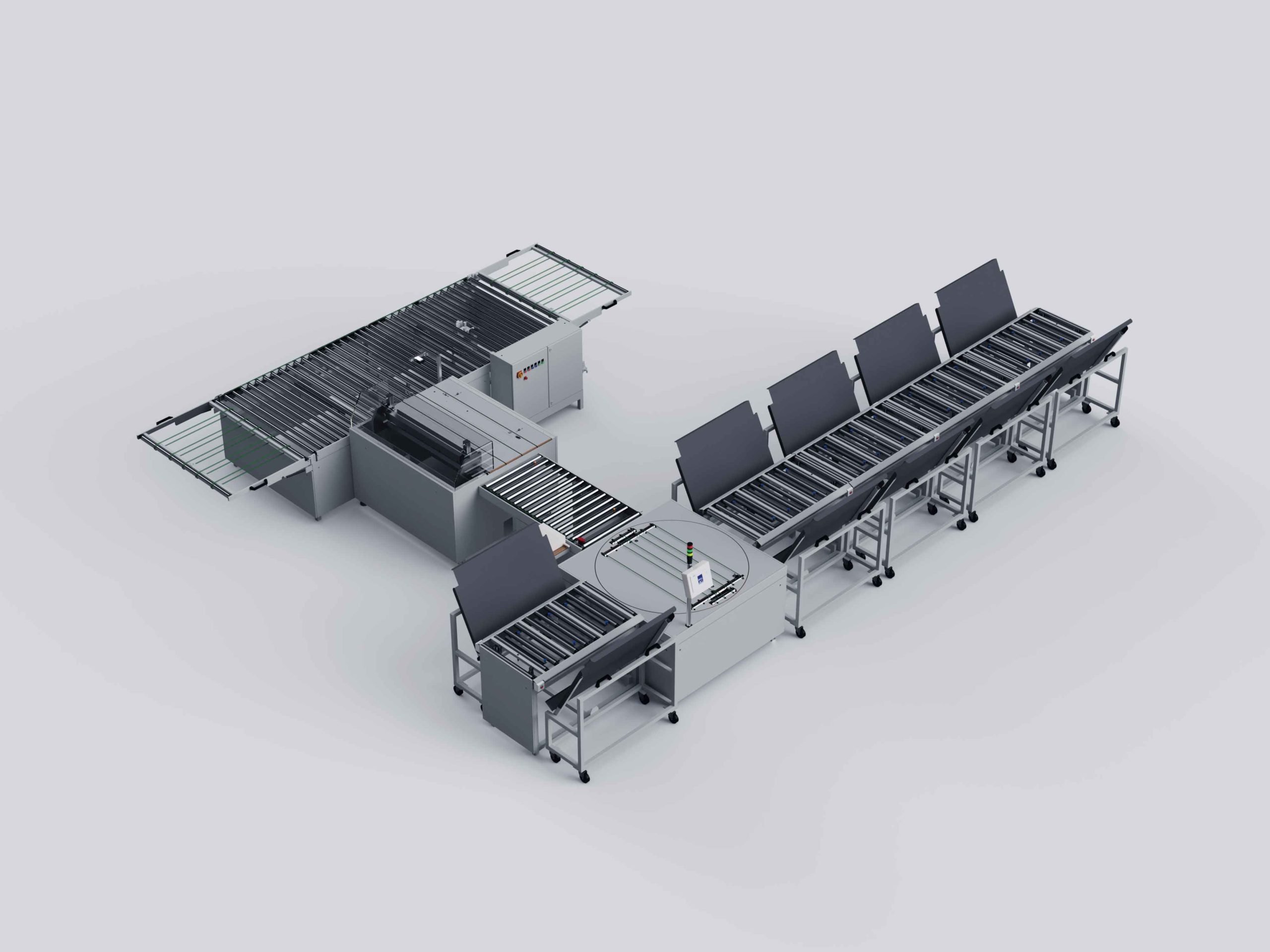 Swivel conveyor as men passage
Roller conveyor with turning unit
Barcode-Scanner 1D/2D/process free
Bending Machine with optional register punch; multi-format capable; up to 150 plates/h
Intermediate conveyor, e.g. for transfer in another room
Inkjet-Printer for lettering the printing plate
Turntable of bended printing plates
Touch-Panel with signal-lamp
Plate Cart for up to 120 printing plates RFID for clear identification
Plate stacker with lateral plate stacking
Interested in this product from BEIL Systems or you have any questions?
We are glad to be here for you!